C. Chris Mbaeri, M.D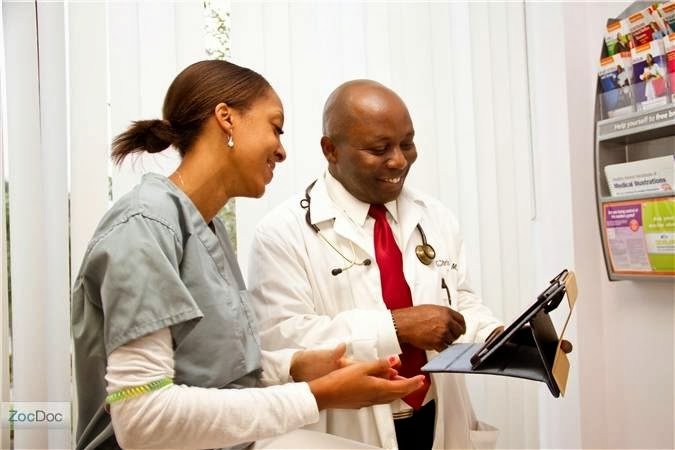 Board Certified in Family Medicine, Dr. Chris Mbaeri's initial medical education was in Nigeria. He subsequently practiced general medicine in Nigeria prior to accepting a teaching position as an Assistant Professor at Spartan Health Sciences University in St. Lucia, training a lot of young physicians, some of whom are practicing in various specialties in this country today. Residency trainings here in the USA encompassed an initial couple of years in General Surgery at Mount Sinai Medical Center, in Miami Beach, Florida, followed by Family Medicine Specialization training with the Cedar Rapids Medical Education Program at Cedar Rapids, Iowa.
---


---
What Does Board-Certified Mean ?
Dr. Chris Mbaeri prides himself as the one Physician you may want with you on that trip with your family to cover most grounds, medically speaking because of the well roundedness of his training and experience, and his competence with various spheres of medical practice. He attends to his patients at hospitals where he has privileges if they are hospitalized which include Wellington Regional Medical Center, Palms West Hospital, and Lakeside Medical Center or arranges for adequate coverage if he is unavailable. Dr. Mbaeri is a member of the American Medical Association, the American Academy of Family Practice and the Florida Academy of Family Practice.
To contact Dr. Chris Mbaeri directly by email, please send your questions/concerns to:
[email protected]